Radio Ministry
Radio Ministry
The Way of Truth Ministries began in 1989, with the vision of developing a radio ministry that was true to the Word of God, Fundamental in content and that would stand in the midst of much compromise both in churches and on radio ministries.
There were two primary formats; a 15-minute daily program, five days a week, called "The Living Truth" and a thirty-minute weekend program called "The Message of Truth." Both of these programs continue today. Locally, these programs are heard on WJSM in Martinsburg, PA and Nationally on the Fundamental Broadcasting Network from New Bern, North Carolina. The programs are also aired over the internet. There have also been several other programs developed over the years.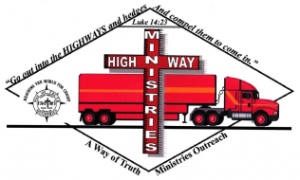 High Way Ministries International
High Way Ministries International
Currently the trucking industry is one of the largest unreached people groups in America with over one million individuals involved. It is the mission of High Way Ministries International to reach those in the trucking industry with the Gospel of the Lord Jesus Christ. This may be fulfilled through evangelism, Bible studies, radio programs, literature distribution, safety seminars, driver training classes, one-on-one counseling, and any other means of ministry opened by the Lord. HWM endeavors to meet the spiritual and emotional need of the trucker where he or she is, no matter what that need may be. It is the plan of HWM to establish chapels in truck stops along major routes at strategic locations for the most possible affects. The chapel ministries are led by a lead chaplain and supported by volunteer chaplains in each location. Current locations include Clearfield, Bloomsburg and Lamar in the United States. We also have ministries in Mizoram, Northeast India, Kochi, South India and are associated with the "Chariot Trucker's Ministry" in Kenya, East Africa.